Welcome
Thank you for visiting.
This website is an archive of information I have shared with attorneys with whom I have worked – both defense and plaintiff –  in a newsletter, "Medical Malpractice Bulletin." To view a sample issue, click here.
I review cases only for attorneys. If you are a patient with a question regarding medical malpractice, please contact an attorney.
Healthcare professionals: Please visit Medical Malpractice Insights – Learning from Lawsuits.
About Dr. Pilcher: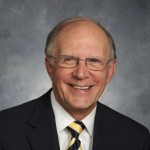 I have 40 years  experience as an emergency physician, 25 of those years as Medical Director of a 50,000 visit per year suburban Emergency Department.  For over 35 of those years I have provided expert witness review and testimony in cases involving alleged medical negligence in the fields of Emergency Medicine, Urgent Care, EMS and general inpatient and outpatient practice. I am board certified in Emergency Medicine through 2022 and was also board certified in Family Medicine for 30+ years until voluntarily relinquishing my certification in 2013. I assist both plaintiff and defense attorneys with malpractice litigation. References are available from any attorney with whom I have worked.
Services:
Medical record review

. I have been reading both office and hospital medical records for my entire career and know where to look for evidence in a chart. Based on my experience as both a clinician and expert witness, I candidly point out to both defense and plaintiff attorneys the strengths and weaknesses of a case – in addition to addressing issues regarding the standard of care. This saves attorneys and their clients a great deal of time and money that might be wasted on either the pursuit or defense of a marginal case. My reputation and integrity are my greatest assets, and my opinions are based on an honest appraisal of each unfortunate outcome, regardless of whether the care is appropriate or substandard.

Depositions

: Should a matter proceed, I am  available for depositions and am familiar with the process in several states.

Trial Testimony

: While the vast majority of cases settle before trial, I have testified at trial in three states.

Client counseling

: I am happy to discuss my opinions with the clients of the attorneys with whom I work. I find this particularly helpful when I inform a plaintiff attorney that the care his/her client received met the standard of care.

Research

: Should you need additional references or information, I have access to the full range of medical literature including UpToDateOnline.

Communications and timeliness

: I respond to requests by phone or email within 24 hours and will report back to you with opinions within 2 weeks, less if the situation requires.

Newsletter

: I write Medical Malpractice Bulletin. This free monthly email publication includes both an original essay or review ("Perspective") plus summaries and links to other published articles or studies of interest from the medical literature. The Bulletin highlights principles of malpractice medicine and law, not individual cases. It is sent

only

to those attorneys with whom I have previously worked and to those who ask to be on the mailing list. Since its inception, not a single attorney has unsubscribed.
Fees:
An initial telephone consultation is

free

.
Thereafter, I charge a very competitive and reasonable hourly rate with a 2 hour minimum. Contact me for details.
I charge the same for record review, depositions and trial testimony, and usually also bill for travel time and expenses.
I can usually provide a

preliminary

opinion with about 2 hours of chart review, after which I will contact you.
Please contact me directly for further information.